MARZA Original "Samurai Frog Golf" to make world premiere at SIGGRAPH 2022 Electronic Theater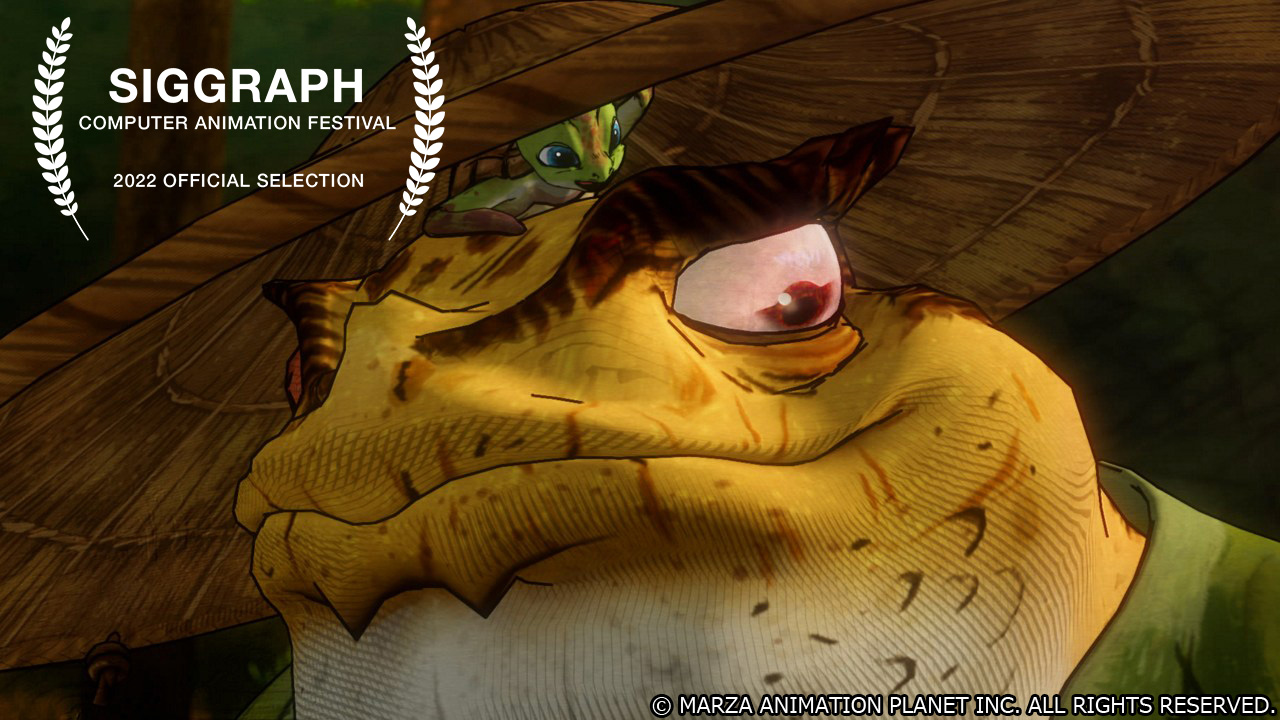 Marza Animation Planet's original short film "Samurai Frog Golf" has been chosen for the SIGGRAPH 2022 Computer Animation Festival's Electric Theater, where it will be making its world premiere.
The festival, which will be held Aug. 8-11 alongside SIGGRAPH in Vancouver, Canada, is a recognized qualifying festival for the Academy of Motion Picture Arts and Sciences. This year, 25 works from 10 countries, such as Sweden, Taiwan, France, the United States, were chosen from more than 325 submissions worldwide. Other selections span a wide variety of genres, from behind-the-scenes documentaries, experimental films, and special effects techniques for live-action. The in-person screenings will kick off on Aug. 8, with the Virtual Electronic Theater opening the following day.
Samurai Frog Golf (SFG) is director Brent Forrest's first original short with MARZA. "SIGGRAPH has always been one of my favorite industry events, and one I always try to visit in person," he commented. "It is a true honor to be chosen, especially because this year's event takes place in my home country of Canada. I cannot wait to see how the audience reacts, and I hope that SFG shows the world what MARZA is all about."
Synopsis
A retired frog samurai wants nothing more than to be left alone and spend his remaining years in peace on the golf course. But when he unwillingly becomes the protector of a baby turtle, he must draw his club for one more round.
SIGGRAPH 2022 Computer Animation Festival Award Winners, Lineup Revealed
SIGGRAPH 2022
Special Interest Group on Computer Graphics and Interactive Techniques (SIGGRAPH) is an annual international conference showcasing the latest in computer graphics, interactive techniques and more, held by the Association for Computing Machinery. Since 1999, the Electronic Theater has been a springboard for CG animated short films later nominated for or awarded with Oscars.
Tickets to the in-person and virtual events are available for purchase. For more, visit SIGGRAPH 2022's official website.