MARZA's "ShapeMeshing" tool revealed in YouTube tutorial!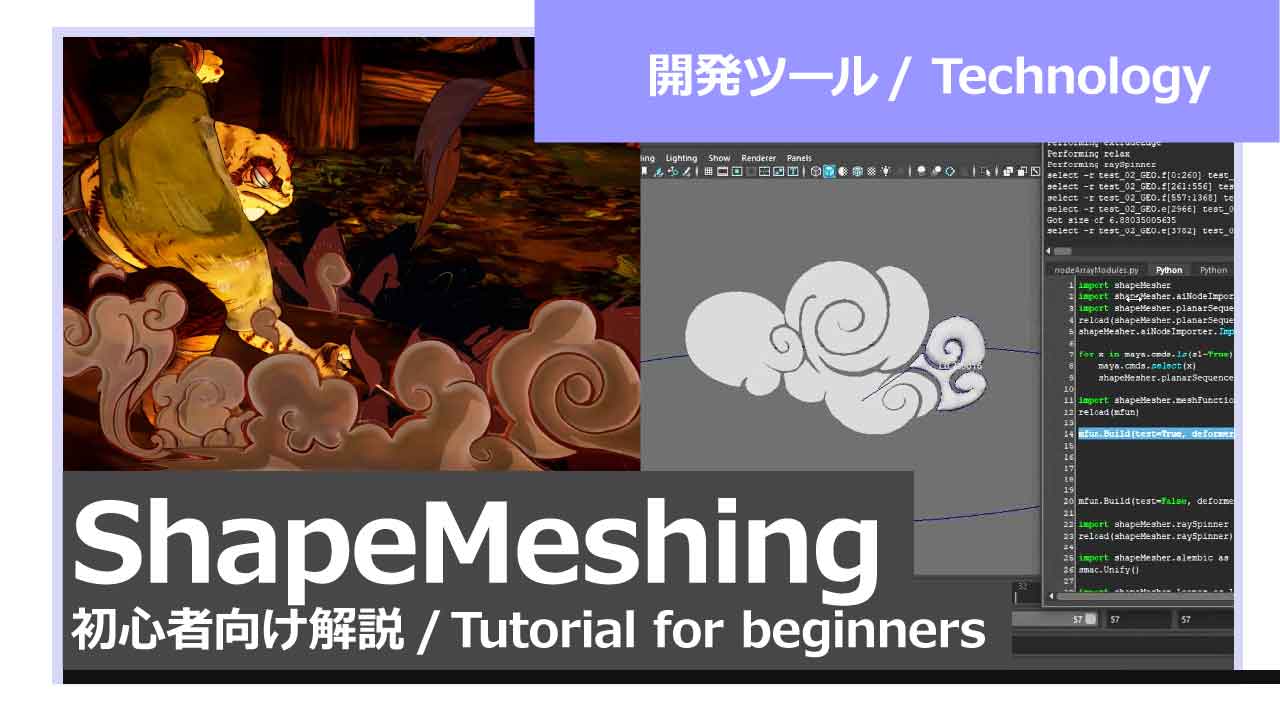 A beginner's guide to MARZA's in-house modeling and animation tool "ShapeMeshing" was released on MARZA's official YouTube on April 14. An advanced follow-up video is set for April 21.
The ShapeMeshing tool, which is run on Autodesk's MayaⓇ software, was developed by MARZA's technical director and "Samurai Frog Golf" director Brent Forrest. Using ShapeMeshing, a user can take a 2D hand-drawn animation and generate a 3D sculpt ready for rigging.
An earlier version of the tool was used for the water effects for MARZA's "THE PEAK" short in 2019. An improved version is behind the stylized flame and smoke effects in MARZA's original short film "Samurai Frog Golf", which had its world premiere at the SIGGRAPH 2022 Computer Animation Festival's Electric Theater last year.
The beginner's video introduces the technique in the context of "Samurai Frog Golf" and was first released at CG World Japan's Creative Conference and featured in Autodesk Japan's "Meet the Experts" webinar late last year.
The advanced version of the tutorial slated for release on April 21 dives deeper in the first comprehensive reveal of ShapeMeshing to date. Forrest explains the use of the tool all the way from loading the 2D design data to the finished model—complete with fixes for trouble spots. Both videos will be available on MARZA's official YouTube in English with Japanese subtitles.
Beginners' and advanced tutorials for one of MARZA's other MayaⓇ animation tools, the "Time Filter," are also available on MARZA's official YouTube channel.
【"Samurai Frog Golf" Synopsis】
A retired frog samurai wants nothing more than to be left alone and spend his remaining years in peace on the golf course. But when he unwillingly becomes the protector of a baby turtle, he must draw his club for one more round.