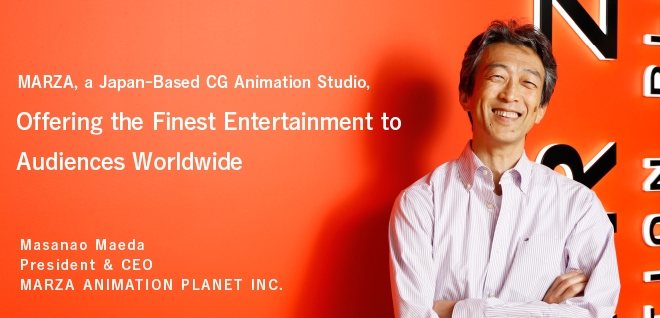 From a production studio of game cinematics to producing original CG Animation Films.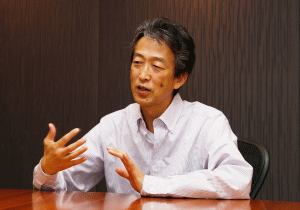 MARZA ANIMATION PLANET INC. originated as the CG Animation Development Division of SEGA CORPORATION.

Although our background was in cinematics for video games, we shifted our focus to producing CG animation for feature films in June 2009, upon which we founded a new company: MARZA ANIMATION PLANET. In 2011, we relocated our offices to Tennoz (Shinagawa, Tokyo), and also established an overseas subsidiary: MARZA ANIMATION PLANET USA, currently opening offices in Los Angeles, California. As a result, we now have both in-house facilities and a company structure in place to produce full-length 3D CG animation films.

The best quality CG work that represents our creative abilities to date is SPACE PIRATE CAPTAIN HARLOCK (2013). The film was produced by TOEI ANIMATION and was premiered at Venice International Film Festival. With highly praised reviews including the master of CGI, James Cameron, the film was released widely in many countries around the world.

In May 2014, SONY Pictures Columbia and MARZA Animation Planet announced a co-production of SONIC THE HEDGEHOG into the screen. The film is produced by Neil Moritz (Fast and Furious) and the two studios are currently working closely together.

MARZA do not only look at domestic market. We always have been looking out broadly and reaching out to the global market. That is the reason why we put great importance on the stories. Because we strongly believe that good stories are the global common language.


Global standard production enabled by utilizing cutting-edge technologies and top notch facilities.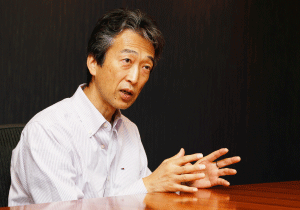 It is never easy to create feature CG works that sell in the global market. And we do understand that producing such work, we would need cutting-edge technologies and well-equipped environment.

MARZA is fortunate enough to be able to bring together leading CG artists from around the world, and an excellent R&D environment set up to support these artists. For instance, we have an original production management system, an R&D environment that enables development of optimal video expressions, our own screening room* where artists can review their work in an environment similar to an actual movie theater, and a full editing suite where filmmakers can interact and shape the movie. In this way, we have been aggressively investing in creating an optimal environment that ensures efficient, creative filmmaking in terms of both systems and facilities.

*I don't know of any other Japanese production company equipped with such a screening room- a 200-inch screen capable of displaying Real-D standard stereoscopic 3D films.

As mentioned before, our goal is to bring best-quality CG works to the global audiences. To achieve that goal with efficiency, we opened our office in Burbank, LA in 2014 - MARZA USA.

It functions as a hub for developing stories. Fusing together the excellent CG animation technology of MARZA in Japan and the storytelling capabilities nourished in Hollywood, we hope to produce lots and lots of animation movies that appeal the audiences worldwide. And one day in the near future, we will succeed our plan to produce CG animation movies starring Japan-origin characters. We see every day more and more that Japanese characters are becoming globally recognized and popular.


Keep Creating Moving Experiences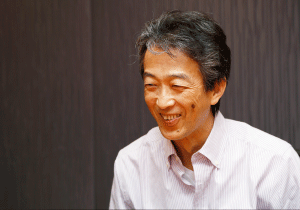 Setting up well-equipped environment for good creation is one thing, but to make the best use of it, we need well-experienced staff. At MARZA, we have the whole range of a CG animation staff, including specialists in story, art, layout, modeling, animation, lighting, composite, production management and more.
Other than the pre-rendered CG pipeline team, we also have launched the planning /production team with the aim of developing products for next-generation CG entertainment, such as projection mapping, virtual reality and augmented reality.

The talents converged on the studio from abroad are coupled with the leadership we have developed in-house and provide an excellent base for creating world-class films. In support our global strategy, artists have gathered here from around the world. We have collaborated in many works with various world-class talents.

At MARZA, all artists share one vision - Through our CG works, we make audience moved beyond language boundaries.

Japanese filmmakers Akira Kurosawa and Hayao Miyazaki have both made films that have inspired and deeply impressed audiences worldwide, transcending language barriers and done with Japanese efficiency and craftsmanship. At MARZA, we are striving to develop a new business model by fusing together the best of both Japan and the U.S. Moreover, we intend to incorporate original Japanese elements in our stories, so as to provide a breath of fresh air to Hollywood-style stories.

It is my sincere hope that our stories, our characters and our vision will deeply impress and inspire audiences worldwide and will continue to live in their minds.

2015.4.1 Masanao Maeda