Sonic the Hedgehog latest trailer is unveiled!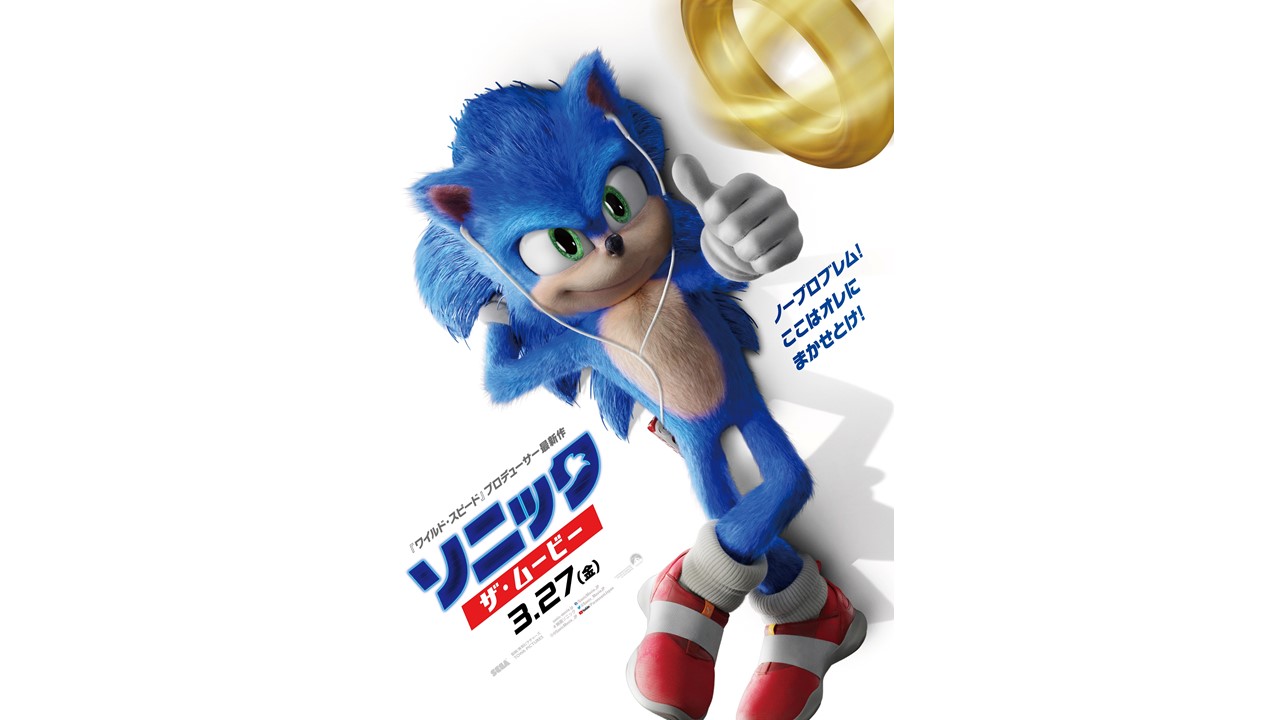 ©2019 PARAMOUNT PICTURES AND SEGA OF AMERICA, INC. ALL RIGHTS RESERVED.
Why did Sonic come to the earth? Let's see Sonic slipping through the crisis with his signature ultrahigh-speed action!
Please check the long-awaited new trailer!
MARZA is very happy to announce the follow-up news about the film Sonic the Hedgehog. MARZA has been involved in a wide variety of phases of the project, from planning/development (by MARZA Producer Takeshi Ito) and production through making a full CG sequence and part of VFX shots.
Release day in Japan is March 27, 2020. Check our new trailer and poster!
In the latest trailer, Sonic comes to the earth and forms a tag team with a sheriff by some freak coincidence. They run around to shutter the ambition of Dr. Robotnik (Jim Carrey), who plots to snatch Sonic's super power. You can see many faces of Sonic, from naively charming look when he sees interesting human cultures, to a bad-boy cool manner when he provokes Dr. Robotnik. To save his friends, Sonic runs around the world at wildest speed. It's going to be the amazing adventure!
In the new poster, Sonic smiles daringly with the signature phrase "No problem. Just leave it to me!" He enjoys his teenage life as he listens to music on earphones and plays with the ring, an important icon of the original games.
Film is produced by Neal H. Moritz of Fast and Furious series and Tim Miller of Deadpool. Jeff Fowler, the nominee of the Academy Award for Best Animated Short Film, makes his theatrical directional debut on this film. All the talented cast and staff will bring the global game superstar into big screen.
Please look forward to see the sonic speed adventure!
Director

Jeff Fowler

Produced by

Neal H. Moritz (Fast and Furious series )

Tim Miller (Deadpool )

Cast

James Marsden, Jim Carrey

Release date in US

February 14, 2020

Release date in Japan

March 27, 2020

Original title

Sonic the Hedgehog

Distributed by

Towa Pictures

Official website